Hi, my name is Bob Reynolds
I spent most of my life playing guitars in numerous genres. Some of the most exciting events I remember took place in the studio. For example I had the privilege of recording with some of the members from Count Basie's Orchestra. This was pretty different as I was a young hard rock guitarist. You never know when your next gig will just appear.
Being a musician is really a plus when it comes time to record other Musical Artist. I ended up playing on half of the productions that I produced. It just seems to work out that way.
Son Set Beach Productions
I own and operate a modest recording studio that goes by the name of Son Set Beach Productions. I recently built a 1,500 square foot facility that has 5 rooms. The best part is that it is attached to my home in the North East Heights in Albuquerque. I have this great big cul-de-sac across the street from me that can comfortably park 2 or 3 large tour buses. Hopefully the neighbors understand.
The reason people come to us in New Mexico is still an unknown. I would hope it is because I have something to offer these travelers of sorts.
I think it is more. I think it is because there is something bigger than all of us and they are searching for answers that do not have defined questions. Son Set Beach is not the answer. It is, however, a place that produces world-class results for those that are searching for an alternative to the normal world.
This lead me to find a good friend in Larry and his company ADK Microphones. We have been using these high quality microphones since the beginning of the company.
Great sounding mics that have taught us much about sound and sound quality.
In 2001 I was recording in the studio and I noticed that my vintage Marshall cabs were what I normally went to use. I was thinking that these 4x12 speaker cabinets were impossible to find in good condition.
Then it happened, I found a true craftsman through a stroke of fate that had great experience in speaker cabinet building. We became partners and Son Set Beach Music speaker cabinet division was off and running.
Demeter Amplification
At about the same time I became friends with James Demeter. Demeter Amplification has high quality Guitar Amplifiers and Guitar Effects (stompboxes) that you cannot find anywhere else in the world. James Demeter is quite the genius when it comes to tube technology. This art form is now a part of Son Set Beach Music. Our official amp program: Son Set Beach Amps by Demeter.
We became a Master Dealer & Tone Center with Eminence Speakers. Eminence Celebrates 50 Years
In 1966 Bob Gault founded what was to become the world's largest loudspeaker manufacturing company after working as an engineer for Magnavox and CTS (Chicago Telephone Supply). Gault started Eminence building only three 18" speakers per day, based on a commitment from Ampeg's Everett Hull. Under the leadership of Gault and most recently his son, Rob, the company's capacity grew to over 10,000 speakers per day, employing nearly 200 people.
We are also a Master Dealer with Jensen Loudspeakers.
Peter L. Jensen
dedicated his life to innovation and today's Jensen® musical instrument speakers continue the essence of that innovation. Peter L. Jensen was born in 1886 in Falster, Denmark and came to America in 1909. In 1915, working alongside Edwin Pridham, Peter Jensen developed the "Magnavox", the first loudspeaker. Magnavox speakers were predominantly used for public address systems, famously first used publicly in 1919 to amplify President Woodrow Wilson's speech in San Diego.
In 1927, Peter Jensen founded Jensen® Radio Manufacturing Company and began producing speakers for both military use and radios. The company later began to produce commercial loudspeakers for public use.
In the mid-1940s Leo Fender developed one of the first guitar amplifiers and chose Jensen® speakers for their excellent tone. Throughout the 1940s, 1950s and most of the 1960s, Fender®, Ampeg®, Gibson® and all the other major amplifier companies used Jensen® musical instrument speakers. Jensen® ceased production of their loudspeakers in the late 1960s.
In the late 1990s, under a licensing agreement, SICA Altoparlanti, an Italian speaker manufacturer, commenced production of the legendary Jensen® speakers. These Jensen® "reissues", after intensive research and analysis, are made to the same specifications as the original Jensen® speakers used by Leo Fender and others. Following the success of these reissues, Jensen® has released new speakers utilizing the same quality design as the original Jensen® speakers, but dedicated to modern music, including speakers in the Jensen® Jet Series.
The Jensen® name is synonymous with classic vintage tone, and is the pioneer in modern state-of-the-art speakers today.
Eventide Audio
Also at the same time period I was attending an NAB convention in Las Vegas. It was there I met Mr. Ray Maxwell from Eventide Audio Division. We became fast friends and I became an authorized stocking dealer for Eventide Inc. and Eventide Stompboxes. Their world-wide reputation and renowned sounds are indispensable for all our audio work and music productions.
Aviation and Pilots
This subject could take a vast amount of space and should be left for another time.
In a synopsis let's just say I have flown large jets as an airline pilot worldwide and I enjoy instructing people how to fly for 3 decades now.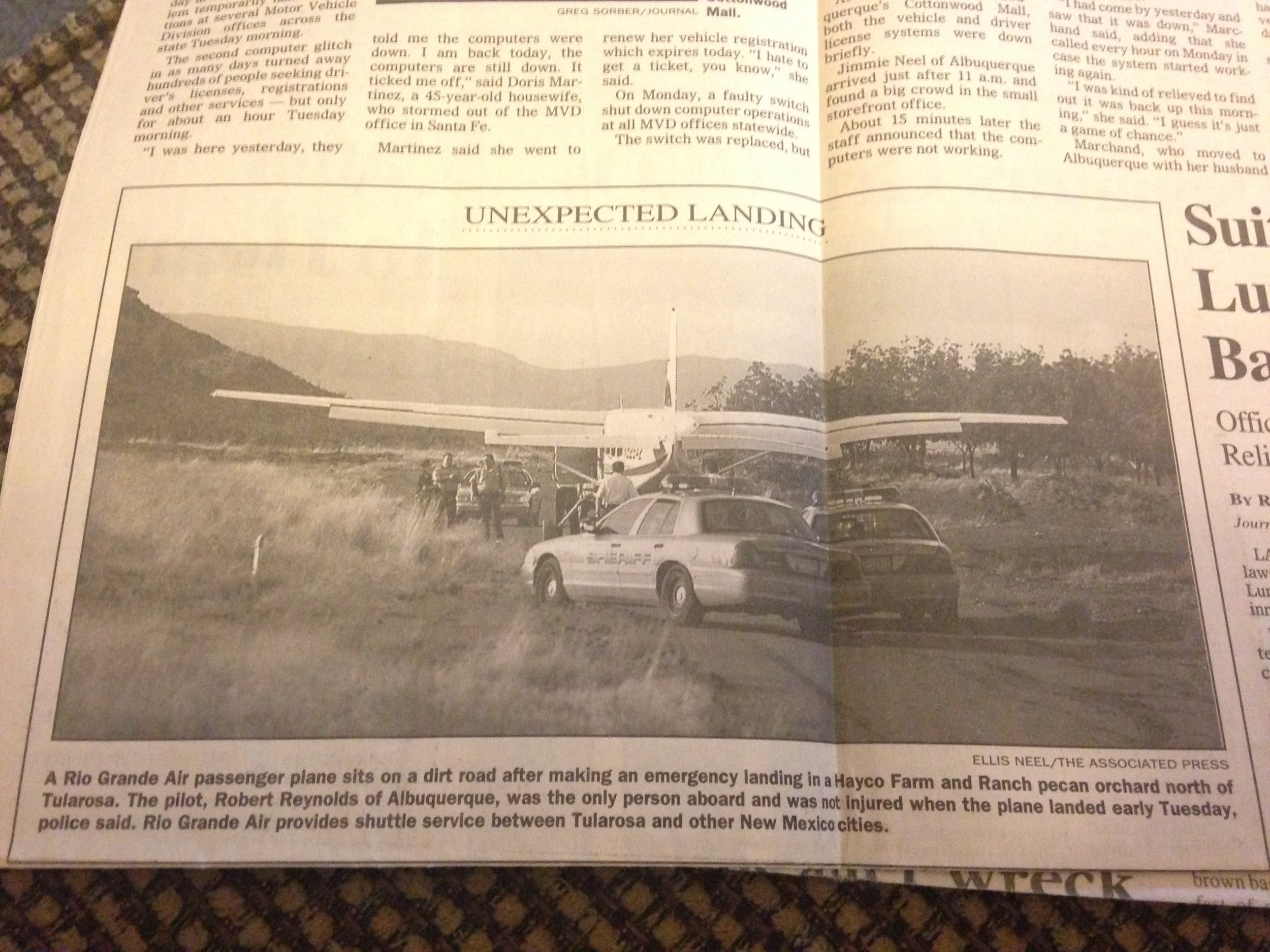 So with all this, and Made in the USA, I hope to be a part of your music journey. All the people and my family involved with this Son Set Beach program are true believers in truth. Just to know "who do people say I am" is a good start.
Cheers and Blessings,
Bob
ATP, FE, CFI, CFII, MEI, BGI, AGI, IGI
B767, B757, B737, B727, CE500
Son Set Beach
NAMM, AES, NAB, ASCAP
The construction of our cabs are super solid. In part by using meticulously engineered angled blocks to secure the sides and front to the sounding board.
ASSEMBLED WITH DADO JOINTS "Reinforced" TO REALLY GET A HIGH QUALITY SOUND AND PERFORMANCE.
Another great procedure is how we use special glue machines that 100% cover the Tolex/Vinyl where it meets the wood. This indeed is where our Cab Builders have that experience to produce the best.
Baltic Birch 3/4" wood is used, the best for cabs that one can get.
Since the beginning, all the recording engineers that have heard our cabs sincerely tell us how good they sound. We like that a lot!
Manufactured by Son Set Beach