Jensen Punch Sound BP 10/250 8Ω 10" Bass Speaker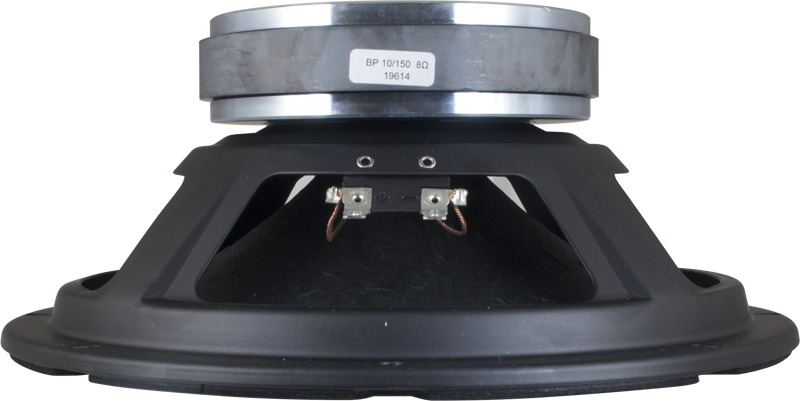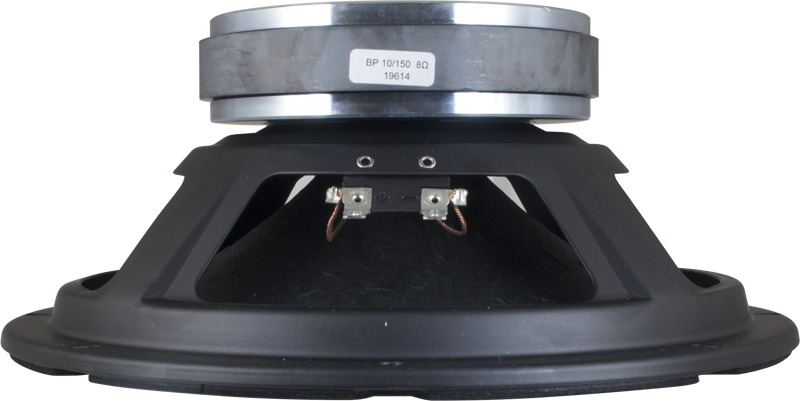 Jensen Punch Sound BP 10/250 8Ω 10" Bass Speaker
Jensen Punch Sound
Made in Italy - The Jensen® name is synonymous with classic vintage tone, and is the pioneer in modern state-of-the-art speakers today.
Punch Sound speakers offer great dynamics and super-fast response, giving the player an extremely solid bass sound. Equipped with ferrite magnets and steel baskets, they are ideal for classic styles where a clean, tight and bright sound is required.
Lows:Mids:Highs:
TightFirmBright
Bassist Description: Thick and defined.
General Characteristics for 8Ω
Nominal Overall Diameter266 mm.10 in.
Nominal Voice Coil Diameter50 mm.2.00 in.
Magnet Weight1100 g38.80 oz
Overall Weight7.72 lbs
Flux Density1.20 T
Thiele-Small Parameters for 8Ω
Voice Coil DC ResistanceRE6.10 Ω
Resonance FrequencyƒS55.0 Hz
Mechanical Q FactorQMS5.93
Electrical Q FactorQES0.35
Total Q FactorQTS0.33
Mechanical Moving MassMMS30.7 g
Mechanical ComplianceCMS276 µm/N
Force FactorBxL13.48 Wb/m
Equivalent Acoustic VolumeVAS42.6 lt.
Maximum Linear DisplacementXMAX± 2.40 mm
Excursion LimitXVAR± 3.5 mm
Reference EfficiencynO1.87 %
Diaphragm AreaSD330.1 cm2
Voice Coil Inductance @ 1kHzLE0.85 mH
Constructive Characteristics for 8Ω
MagnetFerrite
Voice Coil WindingCopper
Voice Coil FormerKapton
Cone MaterialPaper
Surround MaterialTreated Cloth
Dust Dome MaterialSolid Paper
Basket MaterialPressed Sheet Steel
Electrical Characteristics for 8Ω
Nominal Impedance8 Ω
Rated Power150 W
Musical Power300 W
Sensitivity@1W,1m96.0 dB